THE LINKEDIN MASTERCLASS 2020 by Vaibhav Sisinty
Learn how I got 130K+ followers, reached over 40M people and acquire 1000's of leads for FREE which generates 10's of thousands of dollars on a monthly basis from LinkedIn using Growth Hacking & Automation.With ZERO Ad Spend and less than 5 hours of work weekly. All in LINKEDIN MASTERCLASS 2020 by Vaibhav Sisinty
What You Will Learn in Vaibhav Sisinty Linked Growth Masterclass
Access to over 74 videos, 8 hours of pure growth hacking video content which will help you to put your LinkedIn on steroids and never worry about leads for your business ever again.
My 6-Step Blueprint which is designed to create a brand awareness and generate leads without sending a single message to anyone on LinkedIn. Let the customers come to you.
The Advanced Profile Optimisation Strategies that me and my clients use to rank for the desired keywords on LinkedIn search and google search in no time. Obviously results in tons of leads and sales all organic.
My super secret tactics to get 100's of endorsements on all your skills and recommendations on your LinkedIn profile using automation without even asking for them, making your profile look legit.
My secret connection growth strategies which will help you add your potential prospects. You will also learn how to steal your actively engaged competitors connections using automation.
My unique and untapped Sales Navigator automated process which will help you find qualified leads easily, add them to your connections, send them a series of automated messages, find their email id, send them an email sequence and show them on AD on Facebook all automated.
The exact way I generate super engaging content, my content hacking tricks which got me over 25M views on LinkedIn ( Average of 87K views per post )
My lead generation secrets using content that has helped me and my clients acquire over 50,000+ highly qualified leads in last 6 months.
You are not the first to take the course. There are over 200 people all over the world who have taken the course, tried and tested it and absolutely love it.
Who Is This Course For?
About The  Trainer
I turn startups into profitable businesses, growth consult for brands and help them use the internet to increase profitability and their overall bottom lines.
In 2012 (at age 19) I moved from running Discovery Android, to founding an award winning digital media company, CrazyHeads. Within 3 years, CrazyHead helped 100+ clients over the world grow their businesses using internet.
I build courses on Growth Hacking, and how to turn Instagram, Facebook chatbots and LinkedIn into massive growth tools. Currently a marketing manager at Uber.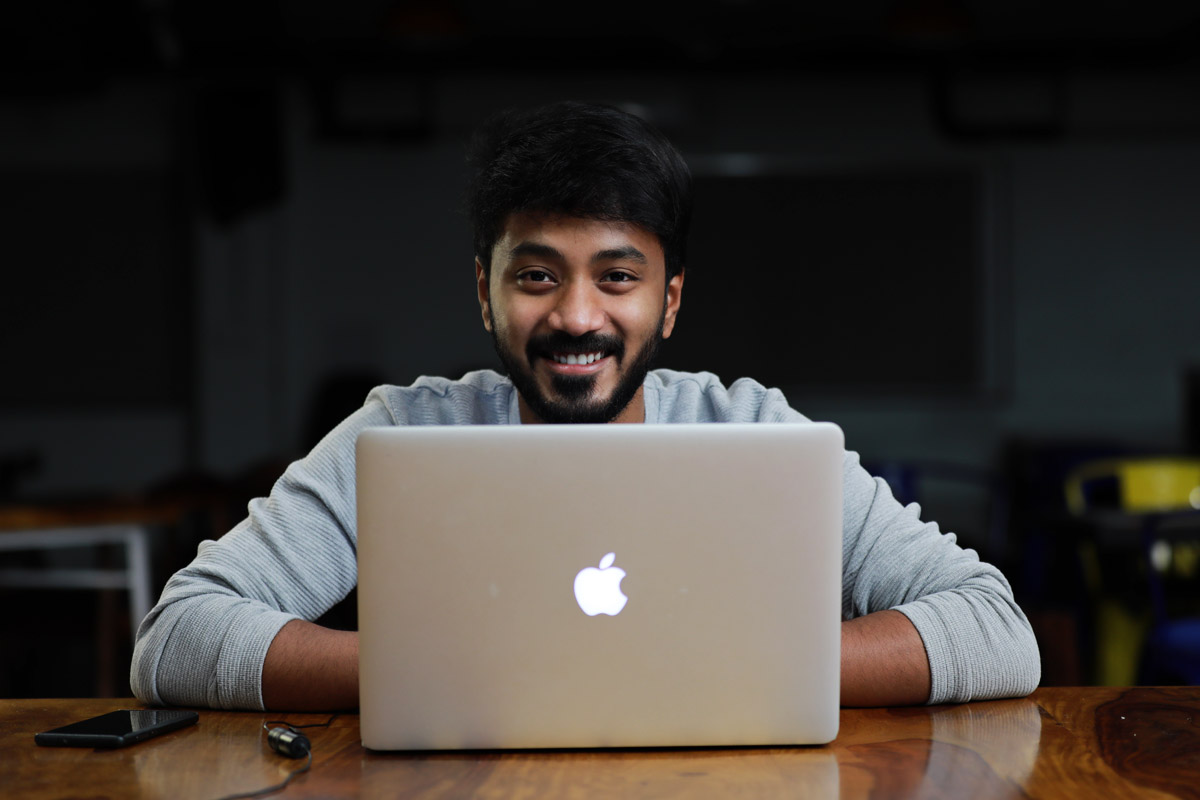 GET Vaibhav Sisinty LinkedIn Masterclass 2020 HERE
Also check: